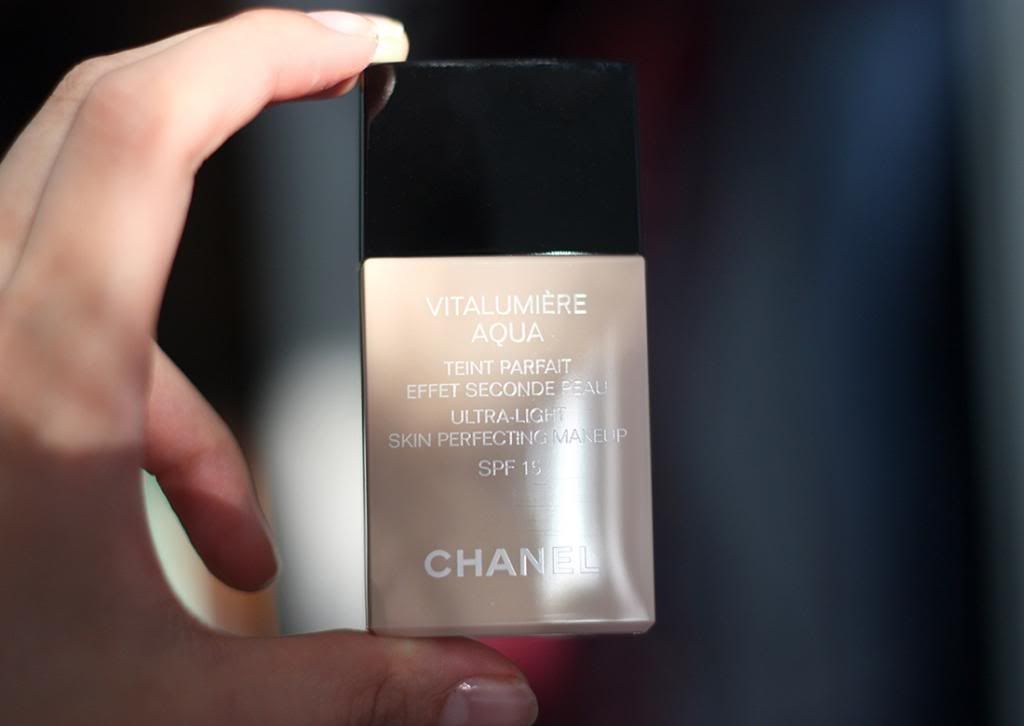 Chanel Vitalumiere Aqua B20
It has such a foamy, light texture. Applied best with fingers. I thought it was breaking me out at first
and put it aside, but recently I've been using it daily (especially as I've run out of Skin79 bb cream).
It does have quite light coverage as you can see in the picture, but still manages to give an appearance
of more even skin. It's a good colour match for me I think, but a touch too cool/neutral for my warm
skin. Packaging is perfect in my opinion. Oh, as you can see the finish is a bit shiny but just a tad.
Setting it with
Tarte Finishing Powder
helps it stay pretty fresh for a surprisingly long time.
L - Bare
R - Chanel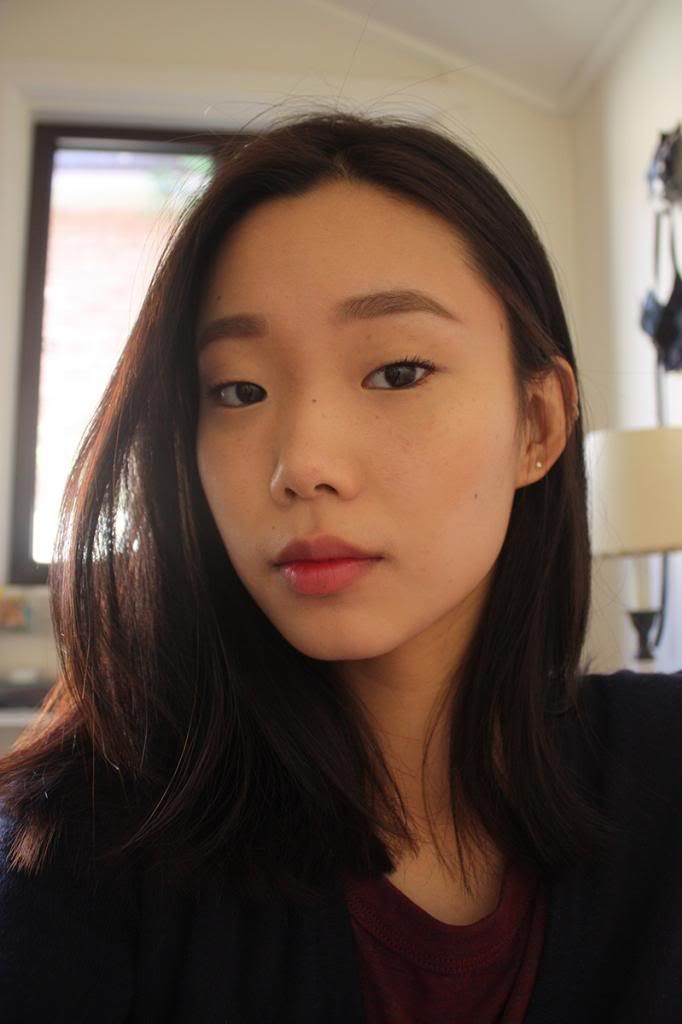 L - Chanel
R - Makeup done