Feeling a little bit punk today? MAC's Rebel lipstick, despite it's
devil-ish-sinful-I-am-so-edgy-goth-woman appearance and name,
is quite a "pretty" lip shade. It kind of looks like a fusion of purple,
pink, berry and maroon. The finish is described as a "satin"
(in between matte and glossy).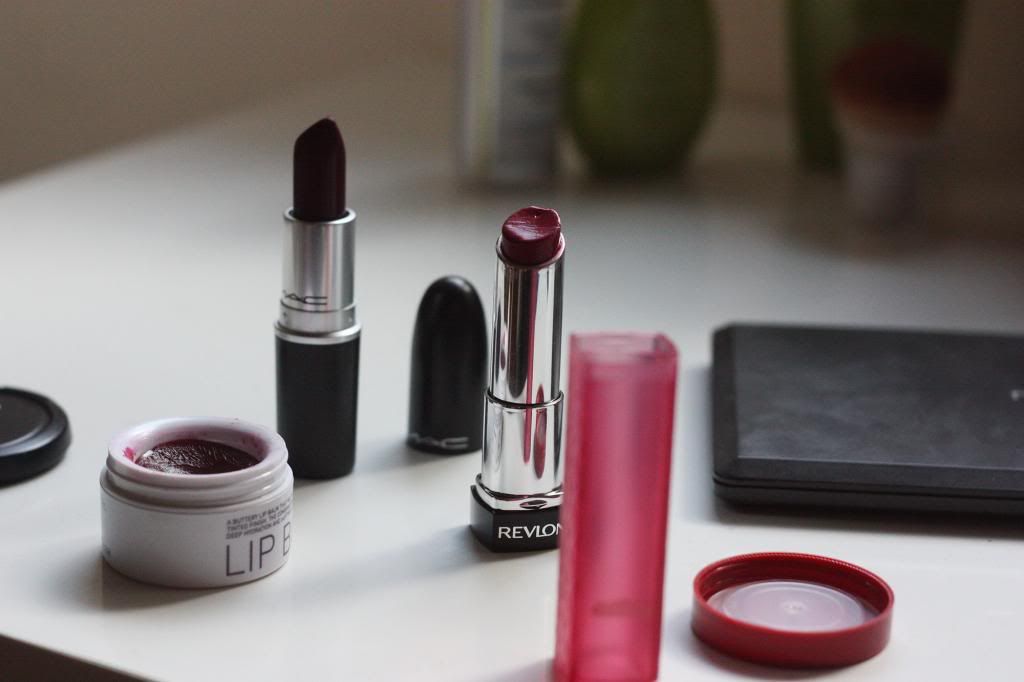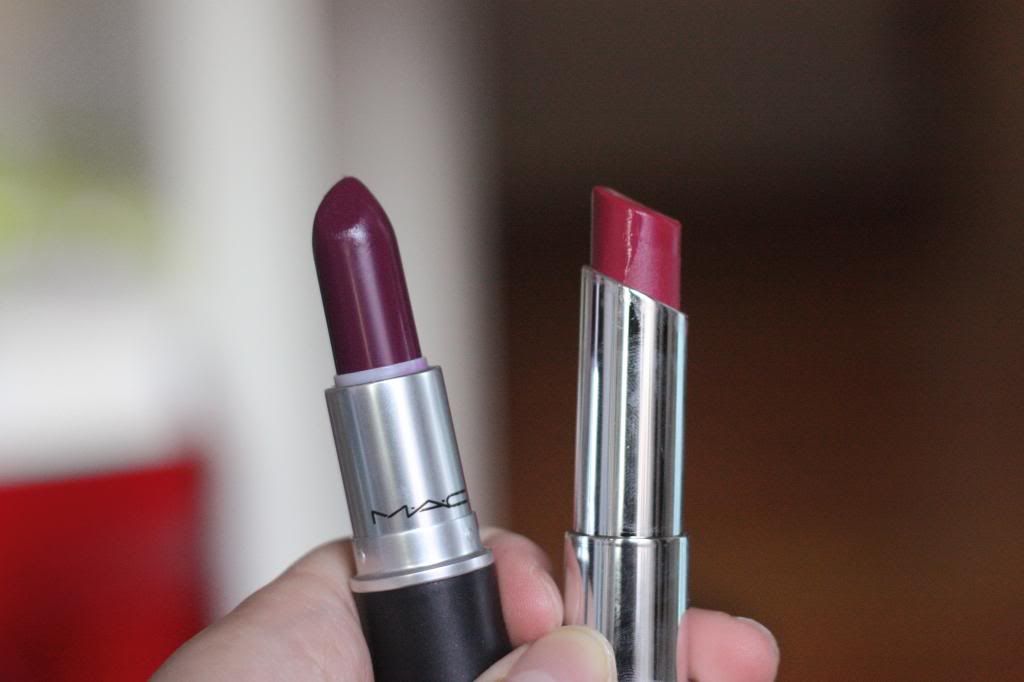 Revlon Raspberry Pie lip butter -
more of a balm texture, more pink tones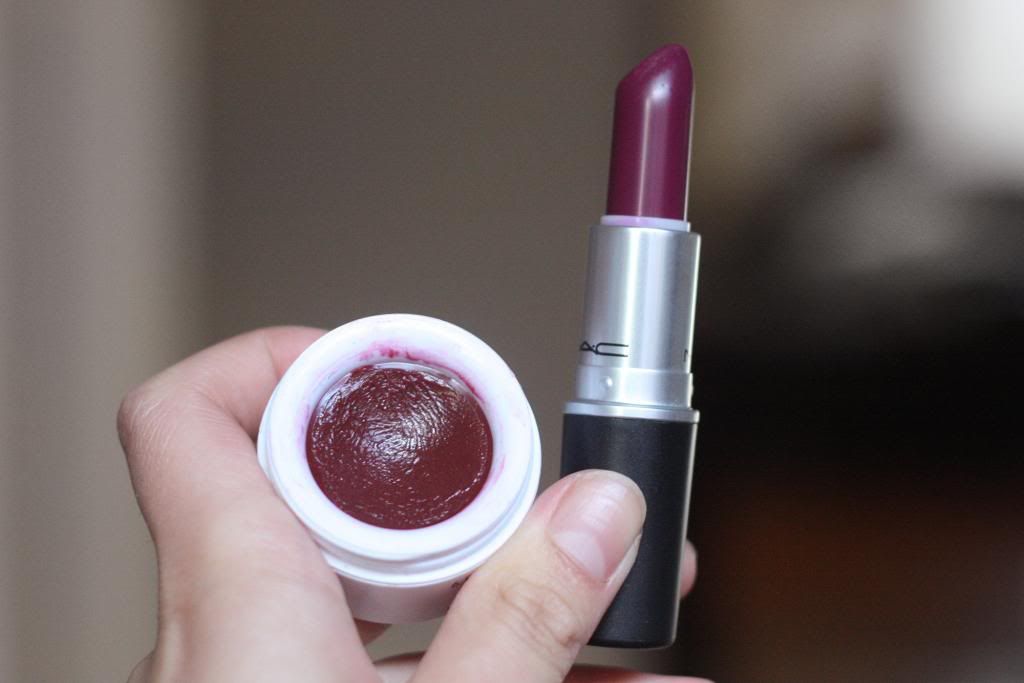 Korres Wild Rose lip butter -
more glossy, sheer, red/ berry tones
Revlon - Korres - Mac
Opaque - I think it's a bit more purple in real life (see below).


Sheer - personally, I would rather dab the lipstick lightly on my lips for a tint of colour.
This pretty much goes with any lipstick or lip product. I've worn Rebel on top of other
lipsticks/stains and it makes the colour deeper and (I hate this term so much but) "vampy".