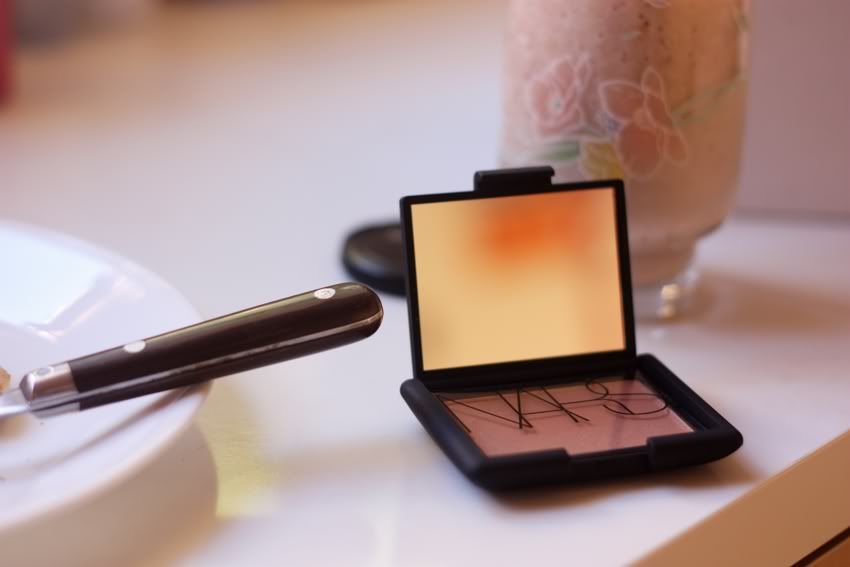 Nars Deep Throat, Nars Luster
An apricot shade with golden shimmers ~ I think it might be the most flattering blush I own for my yellow light-medium skintone. However, I have a lot of redness on my cheeks and that needs to be covered well before wearing this blush.
Pigmentation is really good.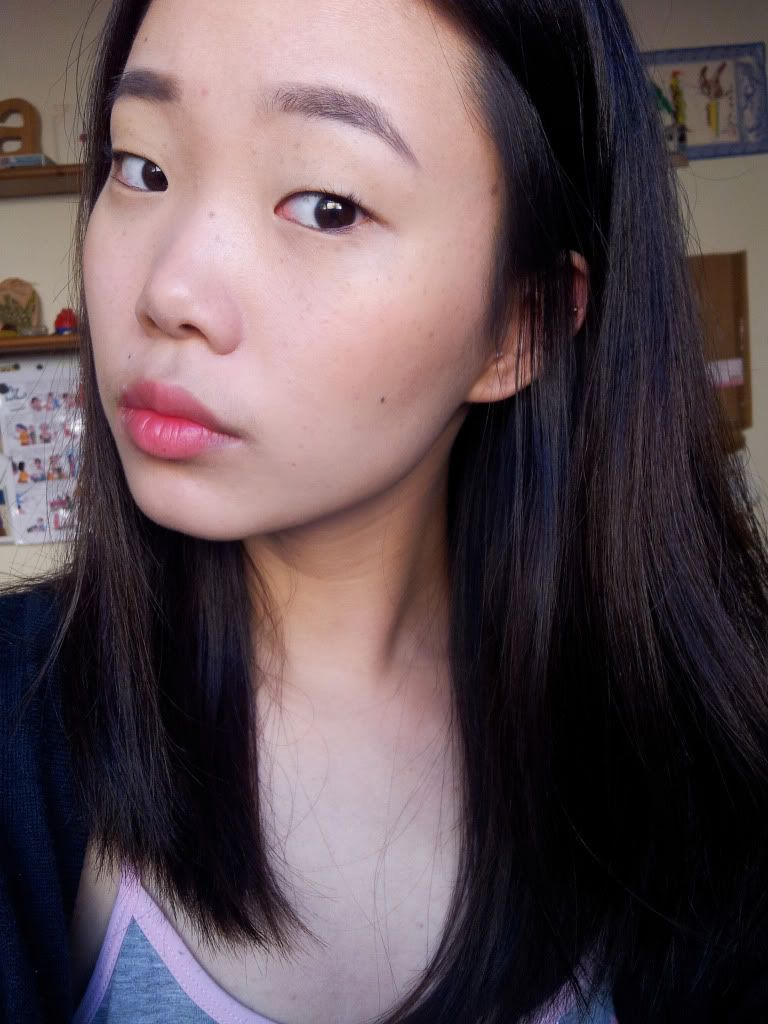 In action (bad photo, soz)