Hello.
This is my own little version of "The Selby"
But it should really be called "The Sunby" (Haha)
Meet my bedroom.
My door - The food sticker from Emirates airline.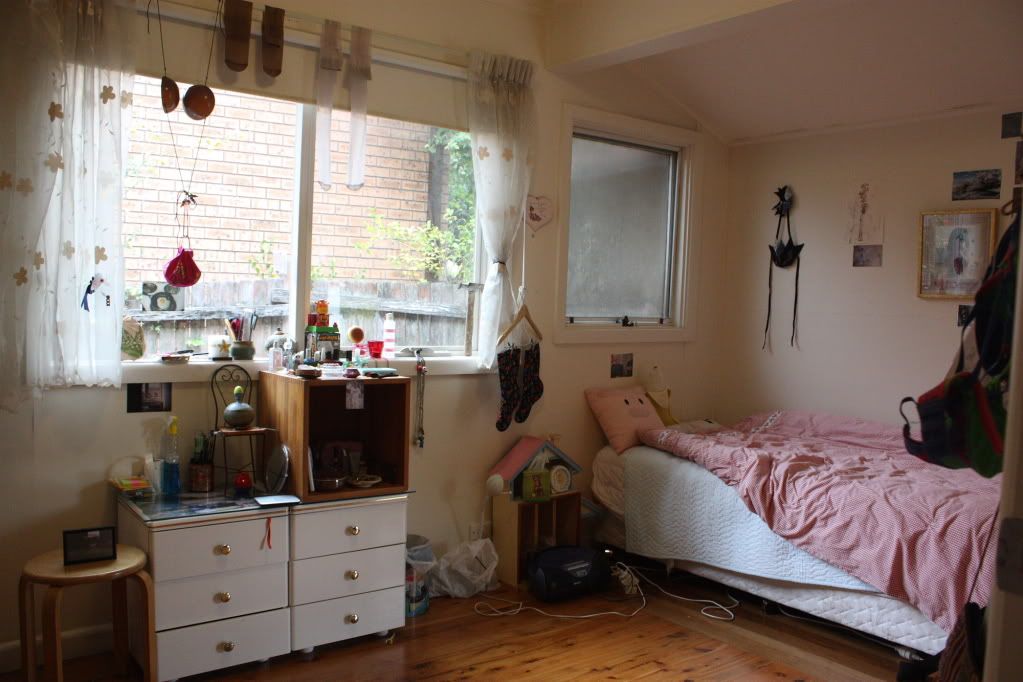 I keep a picture of a 'fat man turned slim' photo above my bed. It amazes me.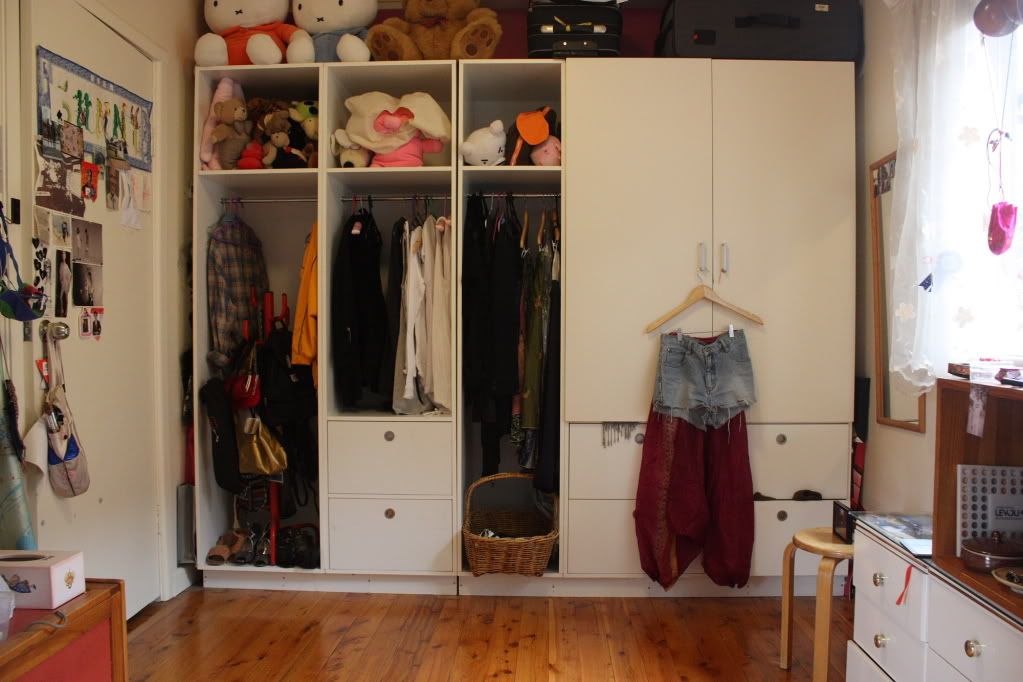 Danrinsunrez photos and flowery bottoms and a hat from Prague!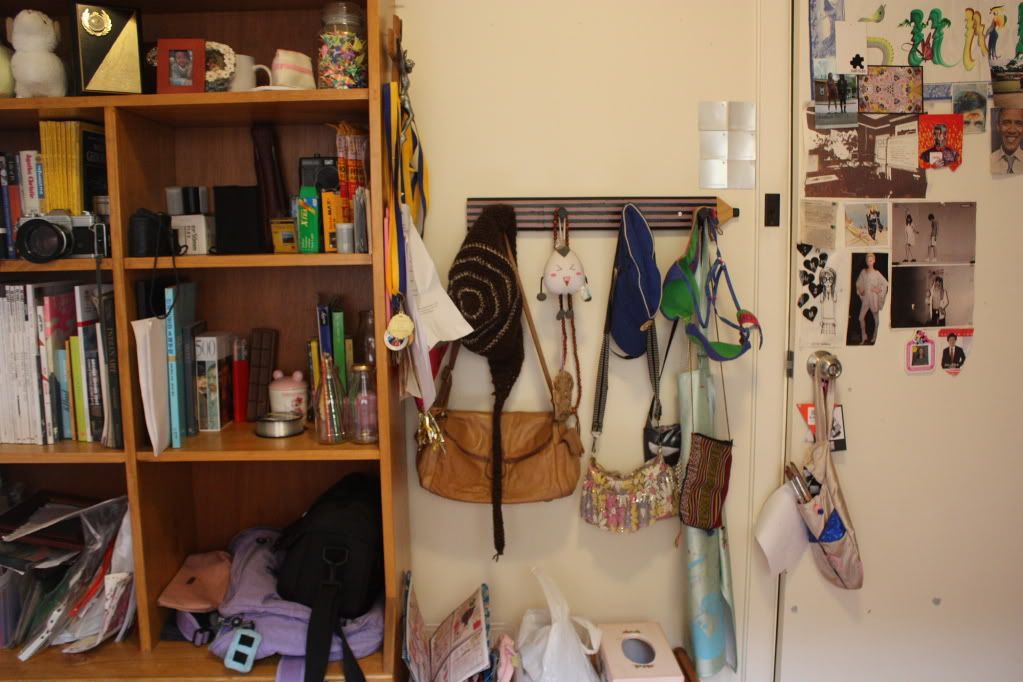 Find Obama!
Find my alien!
Who is Richard Snary? I had a dream about a "Richard Snary" the other night.
My favorite shell. It broke so now it's in a little bag on my window.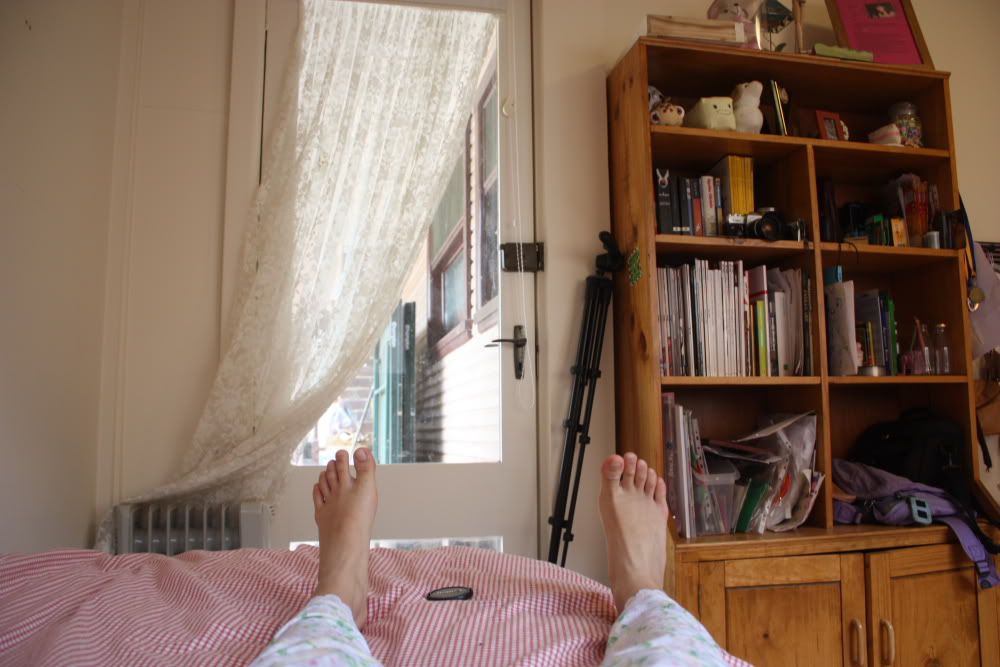 My back door. Someone should so just like knock on my door at 3am.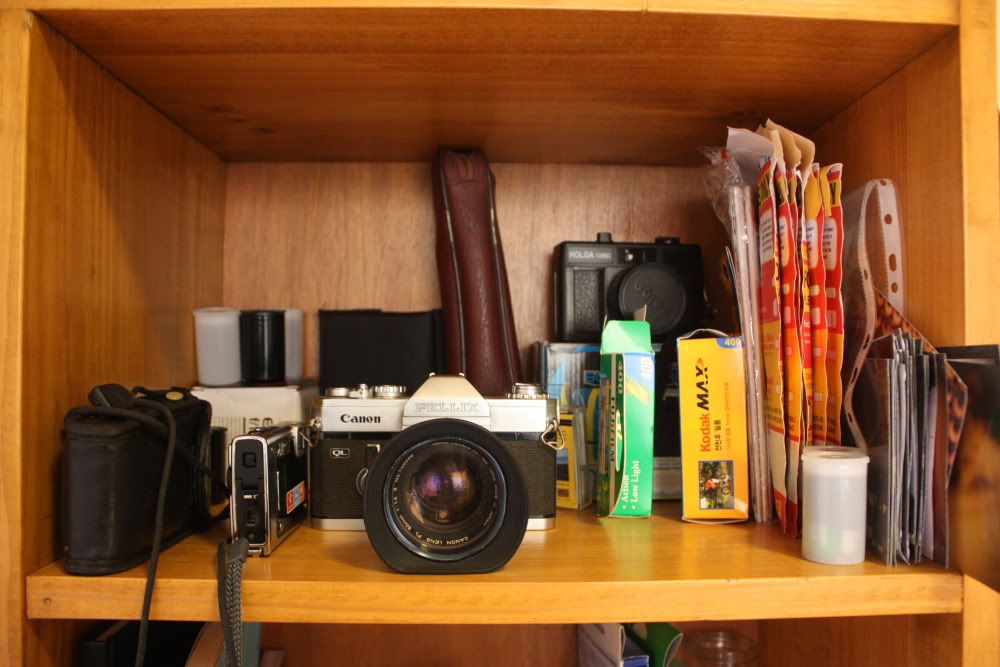 Some of my cameras.
Coconut bra and hanging from it a little Korean pouch, where I keep my bobby pins that always seem to disappear from me.
Next time - Please visit my garden.